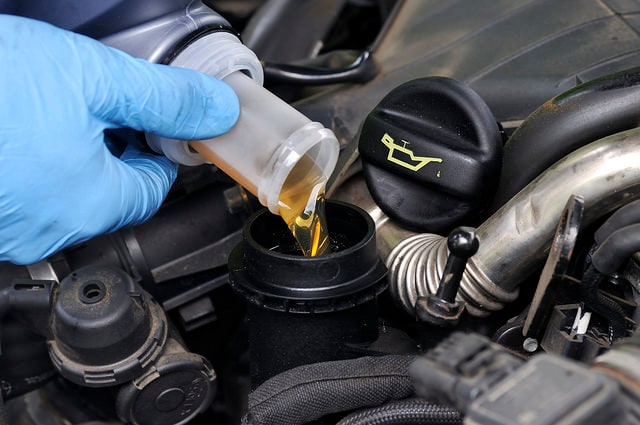 Taking care of your vehicle is a necessity for all car owners alike. From routine oil changes to brake inspections, we cater to all aspects of auto maintenance. Why service your Honda with Shenango Honda in Hermitage, PA? Here at our dealership, we are proud to offer superb service - both with your vehicle and with you. Visit us today to experience all that we have to offer!
Top Technicians
Our state-of-the-art Service Department is employed with some of the finest, hardest-working technicians in the area. Their expertise and knowledge pertaining to all vehicles truly is astounding and beneficial for our customers and their auto needs. Whether you're looking to come in for a quick service or need something more serious looked at, such as a recall notice, our certified technicians are here for you. Our service center is open six days a week with convenient hours, so finding a time to schedule an appointment is hassle-free.
Online Tools
What's more, you can even secure your desired maintenance or service right here on our site. Under the Service Center tab, you can set up an appointment within just a few clicks. Our innovative tool lets you choose the date and time best-suited to you, and once we receive it, one of our advisors will promptly get in contact with you to confirm. Also on our website, you can peruse the various specials we have to offer. We strive to cater to our customers as best as we can, which is why we consistently offer a variety of deals to help defray the cost of your next service. This is just another answer to your question, "Why service your Honda with Shenango Honda in Hermitage, PA?"
Top Capabilities & Resources
Thanks to our renowned Service Department, all of your auto maintenance needs will be effortlessly met. We have the capability and resources to ensure every service is performed efficiently and diligently. From oil changes and tire rotations to brake checks and multi-point inspections, we do it all here at your local Honda service center. Not to mention, we also boast a notable Tire Center that sells some of the best well-known brands, such as Goodyear, Firestone, Bridgestone, and Yokohama, so finding the ideal set for your vehicle is as easy as ever. 
Parts Center
At Shenango Honda, we are also proud of our fine Parts Center. From extensive projects to simple add-ons, we carry a large inventory of pieces that are sure to meet your specific needs. If you're unsure of what your vehicle may require, you can give us a call at (800) 858-0849 to speak directly with one of our associates. However, you can also fill out our handy Order Form if you already know exactly what you're in the market for. All it requires is information about yourself, your vehicle, and the particular part or parts you're in search of. Once you've submitted it, one of our specialists will respond to your inquiry in a timely manner, ask any additional questions, and confirm your order and pricing. 
Contact Us Today
Why service your Honda with Shenango Honda in Hermitage, PA? From our cutting-edge Service and Parts Departments to our experienced and knowledgeable technicians, you can trust and depend on us to service and take care of your vehicle. Contact us today to schedule an appointment or to ask any questions!