The midsize sedan segment can feel tired sometimes, filled with cars boasting the same silhouettes and humdrum features. We've always been one to shake things up, and the 2017 Honda Accord for sale in Hermitage, PA, is an excellent example of that. With its aggressive grille design and distinct LED lighting features, the Accord isn't the kind of vehicle you'll confuse with another. Get an up close and personal look of this sedan at Shenango Honda today! We're located at 3965 E. State St. in Hermitage, PA, and have convenient business hours Monday through Saturday!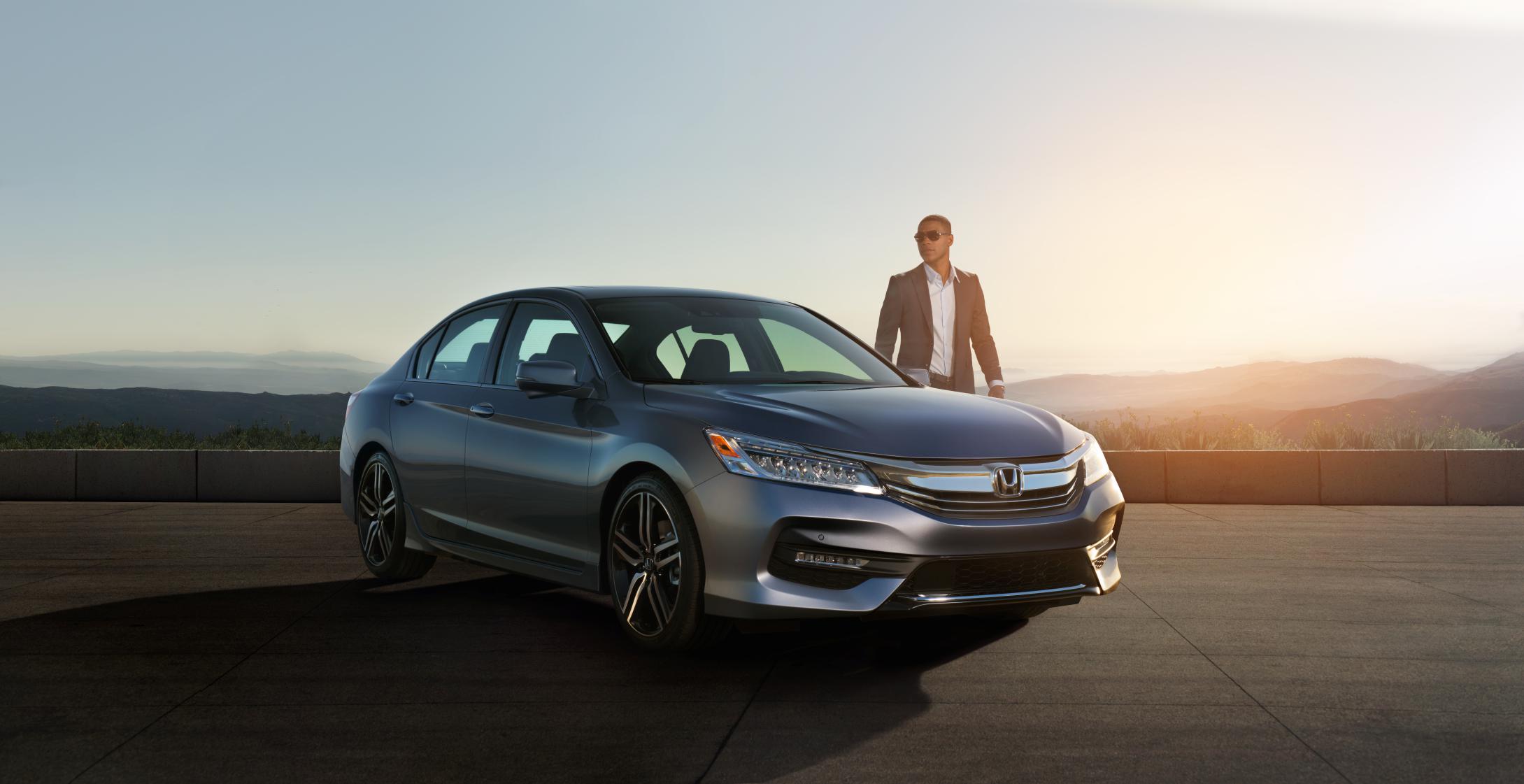 Bold, angular lines make up the profile of this midsize sedan, which are complemented nicely by the stylish selection of tires to choose from. Underneath all of these dashing good looks, you'll find an amazingly comfortable cabin, as well. Features such as 10-way power-adjustable seats with memory and dual-zone climate control that come standard are just the beginning of the luxuries provided inside. Opt for the leather seating and enjoy the supple feel every time you sit down - and the available heated function is an enormous perk in the winter. And, with two heat settings to choose from, it's always about being comfortable inside of the Accord! 
Let's talk tech. The 2017 Honda Accord for sale in Hermitage, PA, offers plenty of options for everyone. HondaLink®(1) is the general telematics system - stream music, check your Facebook notifications, and even schedule your next oil change using this incredible program. If you're looking for a bit more of a hands-on experience with your phone while driving, Apple CarPlayTM(2) and Android AutoTM(3) provide just that. Send and receive text messages, access directions, and view your music library, all on the large display audio screen. 
Before you rush on into Shenango Honda, let's discuss what's rumbling under the hood. The standard 2.4-liter in-line 4 engine really knows how to put some pep in each rotation. Generating 185 horsepower and 181 lb.-ft. of torque, you won't feel lacking in acceleration when driving this iteration! If you're craving the kind of throaty rumble you can only get from a V6, you can upgrade to the 3.5-liter 6-cylinder engine that churns out 278 horsepower and 252 lb.-ft. of torque - all of the power you'll ever need while merging onto I-62. 
We could talk all day about the 2017 Honda Accord for sale in Hermitage, PA, but nothing beats heading over to Shenango Honda and getting behind the wheel yourself. Give us a call at 800-858-0849 and speak with our friendly staff members today - they're more than happy to answer any questions that you may have! We look forward to doing business with you! 
Disclaimers: 
1. Depending on use, HondaLink® can transmit to Honda and its providers a vehicle's location, speed and other operating conditions, information that may be tied to the vehicle identification number (VIN) and can be combined to create a track of a vehicle. For a full explanation of HondaLink functionality and Honda's data use and privacy policy, see http://owners.honda.com/hondalink. 
2. Apple CarPlay is a trademark of Apple Inc.
3. Android and Android Auto are trademarks of Google Inc.